Dear Members, Friends and Visitors to the Reformation Lutheran Church website,  we include below a letter from our church's district coordinator in hopes it will give you some comfort during these times.  Blessings!
FAITH, FEAR AND A VIRUS
God is our refuge and strength,
a very present help in trouble.
Therefore we will not fear (Psalm 46)
Brothers and Sisters in Christ,
The last thing I wish to do with a pastoral letter is to do anything that might increase the panic, concern and fear regarding the Coronavirus. The hope is to do exactly the opposite. We are people who believe and confess that the Word of God is the final authority in all matters of life and faith. That would certainly include something called Covid-19.
There is no question that there is reason for concern and vigilance whenever we face a phenomenon like this. It has come on fast. There are many unknowns. It has caused death and its accompanying grief.
As people of faith we always ask: "What might God be speaking to us through and in this unnerving time?" I can think of 5 possibilities.
One of the first things we can learn from a microscopic bug is that LIFE IS FRAGILE. While it is true that we are "wonderfully made" (Psalm 139), Covid-19 reminds us that life is still fragile. This is a good thing to know and confess because it draws us to the Maker and Sustainer of Life and the Power over Death, our Almighty God.
Though the degree may vary with each of us, we all WANT TO CONTROL OUR LIVES. Therefore, when we cannot control our lives or when the comfortable flow of life is disrupted, it is troubling. This too is good to know and confess because it draws us to our God who has complete control. This means that God has our life and this world firmly and completely in His hands –always.
Many things in this life can bring us comfort or peace or relief. But when our peace and our comfort get rattled, it forces a question: What or who do we truly count on for true peace and our comfort. This too draws us to the deeper truth of THE ONLY ONE WHO CAN GIVE PEACE AND COMFORT. The God of peace brought from the dead our Lord. There is nothing more troubling than death. God's peace comes amidst the storms of life, not apart from them.
We speak of a God who reigns over all things, all times and all circumstances. Yet, how quickly that gets set aside when a pandemic like this comes. God still reigns over this. We are caused to ask ourselves: How do I surrender all to the GOD WHO IS SOVEREIGN?
Scriptures proclaim that "perfect love casts out fear." What is "perfect love?" Perfect love is the Lord Jesus. His Word and His promises create life and faith. Fear is a real and human emotion. The signs of this fear are all around us. Jesus casts out such fear and replaces it with this great gift called FAITH. And what is faith? FAITH IS THE ASSURANCE OF THINGS HOPED FOR AND THE CONVICTION OF THINGS NOT SEEN.
It is finally faith that is the power and the peace that attacks our fears…and a nasty, pesky, microscopic bug called Covid-19.
Grace and Peace,
Pastor Randy
---
Upcoming Events and Registration Info

We believe in God's Grace alone,
that God loves us, forgives us, and accepts us just as we are. That's why Jesus suffered, died, and rose again.
We believe in Faith alone, that God gives us trust to accept His gift to us: the gift of blessing. We are not saved by being good, but through faith in Christ alone.
We believe in Scripture alone. It is not what the church says or anyone else. God's Word, the Scriptures, are the full and final revelation of truth.

Reformation Lutheran Church is associated with
Lutheran Congregations in Mission for Christ
.
LCMC
is an association of congregations and individuals who are:
Free in Christ
Accountable to one another
Rooted in scripture and the Lutheran Confessions
Member congregations of LCMC work together to fulfill Christ's Great Commission to go and make disciples of all nations.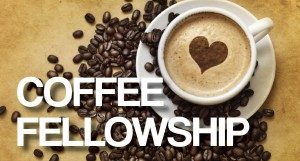 Please join us in worshipping and praising our Heavenly Father.
After each Sunday worship
there are snacks and a time of getting to know one another.